__

#1 AMAZON BESTSELLER-LITERARY FICTION

TRANSLATED INTO 14 LANGUAGES

__
"This book was painted, not written..."
"This is the kind of story that, when well-told, can change one's perspective on the world..."
"Heartbreakingly beautiful..."
"Simply magic..."
"Lynda Rutledge has written a one in a million book..."
"The depth of feeling that went into the writing of this wonderful book exudes from every page..."
"This book is so good it gives me shivers..."
"A modern masterpiece..."
"Wow, simply wow!"


-some of Lynda's favorite reader responses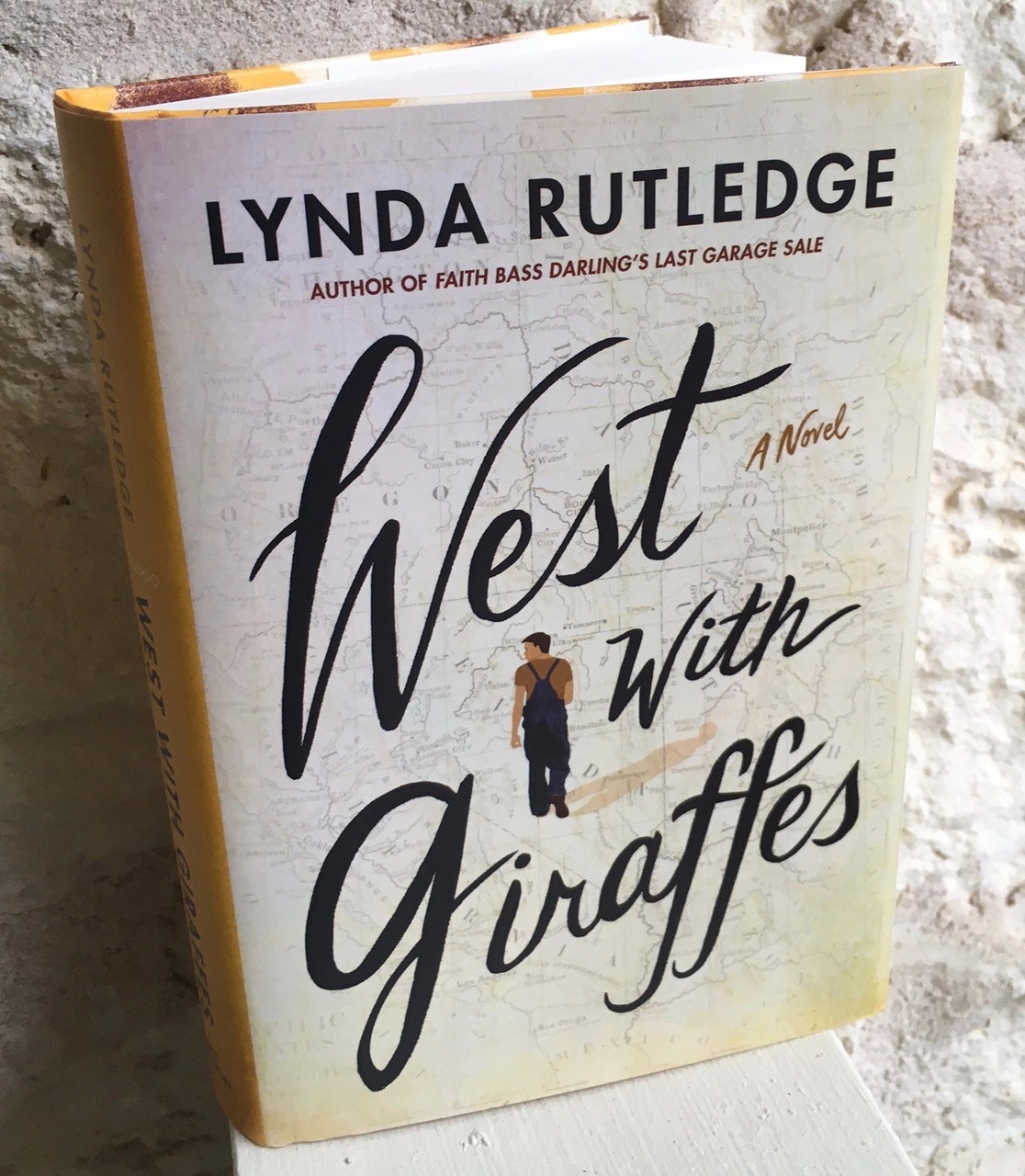 An emotional, rousing novel inspired by the incredible true story
of two giraffes who made headlines
and won the hearts of Depression-era America.
"Few true friends have I known and two were giraffes…"


Woodrow Wilson Nickel, age 105, feels his life ebbing away. But when he learns giraffes are going extinct, he finds himself recalling the unforgettable experience he cannot take to his grave....It's 1938....The Great Depression lingers. Hitler is threatening Europe, and world-weary Americans long for wonder. They find it in two giraffes who miraculously survive a hurricane while crossing the Atlantic. What follows is a twelve-day road trip in a custom truck to become Southern California's first giraffes. Behind the wheel is the young Dust Bowl rowdy Woodrow. Inspired by true events, the tale weaves real-life figures with fictional ones, including the world's first female zoo director, a crusty old man with a past, a young female photographer with a secret, and assorted reprobates as spotty as the giraffes.


Part adventure, part historical saga, and part coming-of-age love story, West with Giraffes explores what it means to be changed by the grace of animals, the kindness of strangers, the passing of time, and a story told before it's too late.
THE
MAKING OF
West with Giraffes

It started with a stack of yellowed newsclippings, a very old map, and a white board to fill up.

Over a year, it turned into this calculated mess.

Until, one day, I finally began to write:

_______________________


A few of the THOUSANDS of reader reviews:
"It's not often I have to sit in silence and recover when I finish a book, but I needed to after this one. It's gripping, moving, and so incredibly touching. The tone is so well-crafted, the dialog so realistic. An utterly beautiful novel."..
"A boy running from his mystery past, two giraffes, a gruff old zoo keeper, a red headed photographer and an adventure so extraordinary it has given me goosebumps…"
"West with Giraffes, along with Water for Elephants, The Last Bus to Wisdom, News of the World and Where the Crawdads Sing are the kind of books that the reader wants to devour in a day...only to immediately turn back to the beginning to savor each page...."
"This is a book unlike any I have ever read…There is black humor, heartbreak, and hope all balled up into a crazy road trip and a story that spans 100 years that will touch heart and soul…"
"Read this book. Now. Don't wait. I had every emotion through the course of reading this book. I loved the giraffes, the characters, the story, the writing. Oh, the writing!"
"It had me both laughing and crying. I was sad when the book ended but my heart was full."
"Rutledge brought to life a remarkable story that few know about, and tells it so beautifully as a plea for the preservation of the Earth's most exotic creatures…"
"Ms. Rutledge has spun a masterpiece…. Reading it was like falling into another world."
"I was profoundly moved by West with Giraffes. The writer is a master story-teller, a beautiful story about why stories are written and remembered."
"The author manages to wrap a travelogue, a historical novel, a social and political commentary, a coming of age story, and a love story together in one book."
"I've read some truly wonderful books in my life, but never one I'm convinced will stay with me forever as will West with Giraffes. This is a book that I read with my heart as well as my eyes, every page a joy…"
"There is so much history in West with Giraffe's travels including artfully-woven reminders of the tragic Dust Bowl and the many struggles and prejudices African Americans endured…"
"Publishers actually seem to encourage writing books that are like some other books: "Reminiscent of _________, for fans of ________". It is rare to pick up a book that is really DIFFERENT."
"A journey through a world both intimately familiar and lost in the dust of the past. On the surface a road trip coming of age novel, but down deep an aching meditation on loss, time, and hope..."
See "WEST W/GIRAFFES Q&A" page for more!